Japanese sweets perfect for summer!
We ordered the cream anmitsu, bean jam and fruit covered in syrup and cream, and a matcha float!
There was plenty of sugar syrup and slightly sweet fruits, and the matcha was refreshing giving us just the right level of sweetness!
The shop didn't feel very old, but you could feel its long history. There was also a beautiful garden, I didn't think there was a shop like this in Tokyo!
The menu was in Japanese, but they had pictures so we were able to order!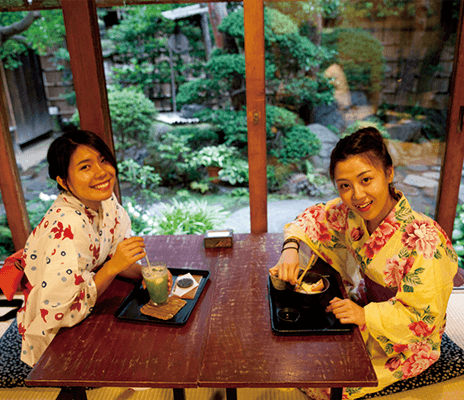 In a comfortable, calm space.
The shops name, Kokuwaan, uses the Japanese character 桑 which means 'mulberry', and so as its name indicates, this is a tearoom which uses this traditional ingredient.
The grandfather of the current shop owner, Yoshihiko Watanabe, built this house in the late Taisho period with plans to enjoy running a teahouse with his wife, Matsuoka Watanabe, after retirement. Using Watanabe's favorite ingredient, mulberries, the tearoom 'Kokuwaan' was completed in 1954. Then, in 1999, the building became a teahouse and gallery.
Please drop us a visit if you ever get tired whilst walking the streets of Jiyugaoka. Here you can slowly pass time in a tranquil space that does not feel like a city.
Please come and visit this teahouse decorated in Japanese dolls and antiques.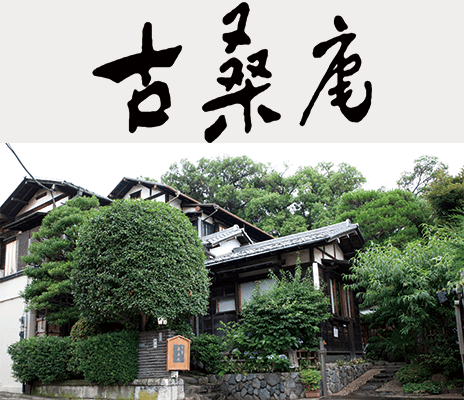 Shop info
『Kokuwaan』
【Business hours】11:00~18:30
【Closed】every Wednesday
【Address】Tokyo, Meguro-ku, Jiyugaoka 1-24-23
【Access】Tokyu Toyoko Line or Oimachi Line, 5-minute walk from the front exit of Jiyugaoka Station.
【Mail】info@kosoan.co.jp
More info