From high-quality kimono to bargain goods
If you are thinking to yourself, "I want a beautiful Japanese kimono!", then Kirakuya in Yokohama is a good place to go!Here at Kirakuya, we deal in used Japanese kimonos and have great value kimono starting from ¥1,000. You buy high-quality kimono for tens of thousands of yen, that would normally cost anywhere from a few hundred thousand to a million yen. The owner of this popular kimono shop in Yokohama creates a homely atmosphere, welcoming lots of people and allowing them to check the quality of the kimono at ease.
The friendly staff will help support you in finding a kimono co-ordination that suits you, and because there are also many accessories, you can buy a full set and wear it straight away to go sight seeing.
As well as buying your own kimono, the yukata and accessories also make great souvenirs. Kirakuya can be accessed in about 30-minutes on the Tokyu Denentoshi Line from Shibuya Station. It is about a 5-minute walk from the station.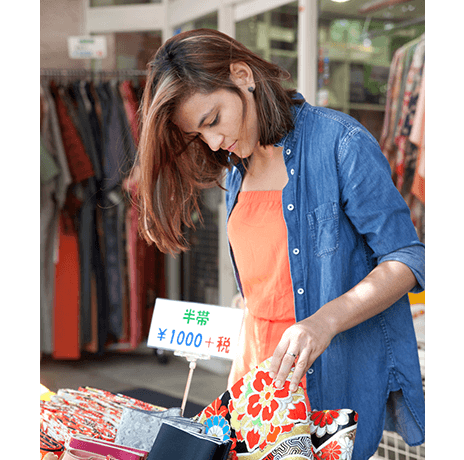 The charm of Kimono
The traditional Japanese culture of kimono has also been called an art due to the beautiful patterns and materials that are used. Not only are kimonos beautiful in appearance, but they are also said to make the wearer more beautiful on the inside as well.Unlike t-shirts and skirts, kimonos are difficult to move in so when the wearer walks or sits down, they must do so one movement at a time. This naturally makes their movements very elegant and polite, making both the wearer and their gestures beautiful.The more you know about kimonos, the more charming they become.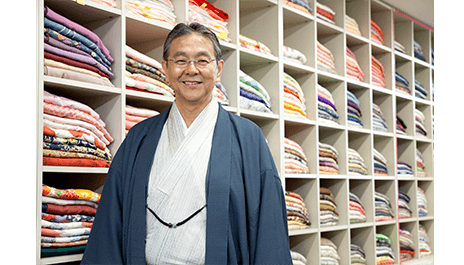 Yukata
When the weather is hot, yukata are much more comfortable to wear than kimono and they also come in many different patterns.There are also many men's yukata available! These make great souvenirs!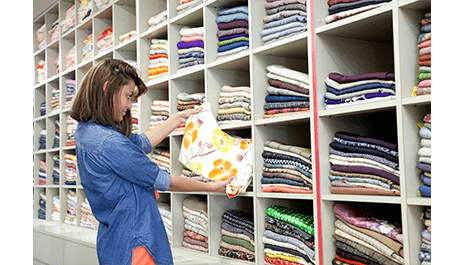 Your one stop fashion shop for small accessories and decorating kimonos!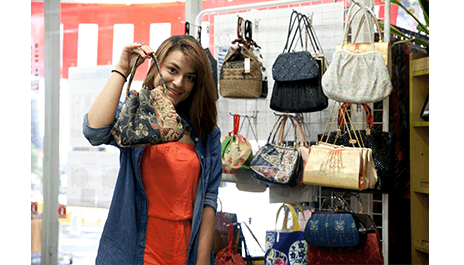 Thousands of kimono and accessories in store!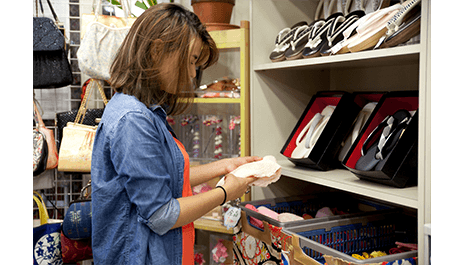 Shop info